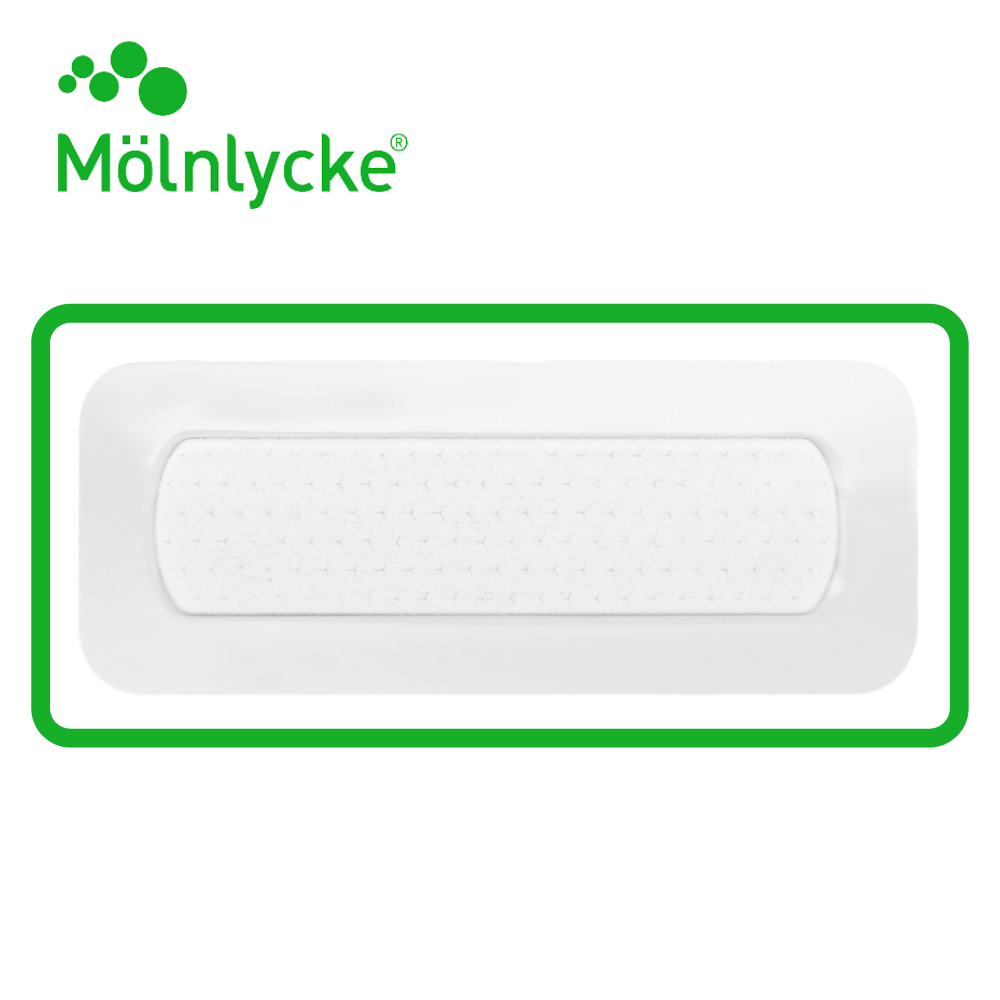 Mepilex® Border Post Op
Mepilex® Border Post-Op is extra-conformable and easy to use for surgical wounds, cuts and abrasions. It's self-adherent, with Safetac®, the original traumatic silicone contact layer. It's designed to mould softly to skin without sticking to the moist wound 1 2. So you can remove it easily without damaging the skin 1 2 3 .
The absorbent pad has Flex technology for extra flexibility – so you can rely on it for treating joints such as hips and knees 1 2 3 4 and it supports early patient mobilisation 1 2 3 4 . The design is highly absorbent 1 2 3 , to reduce dressing change frequency 2 4 , you can leave Mepilex Border Post-Op in place for up to seven days, depending on your patient's wound and surrounding skin condition, and your organisational procedures.
Your team can include Mepilex Border Post-Op dressings in your customised Mölnlycke Procedure Trays – for even more efficiency gains.
Helps reduce the risk of surgical site infections 1 2 3 4 5 6 7
Supports early patient mobilisation 1 2 3 4
Can help you reduce dressing-related costs 2 4
Less pain during dressing change 1 2 3 4
Doesn't stick to the wound 1 2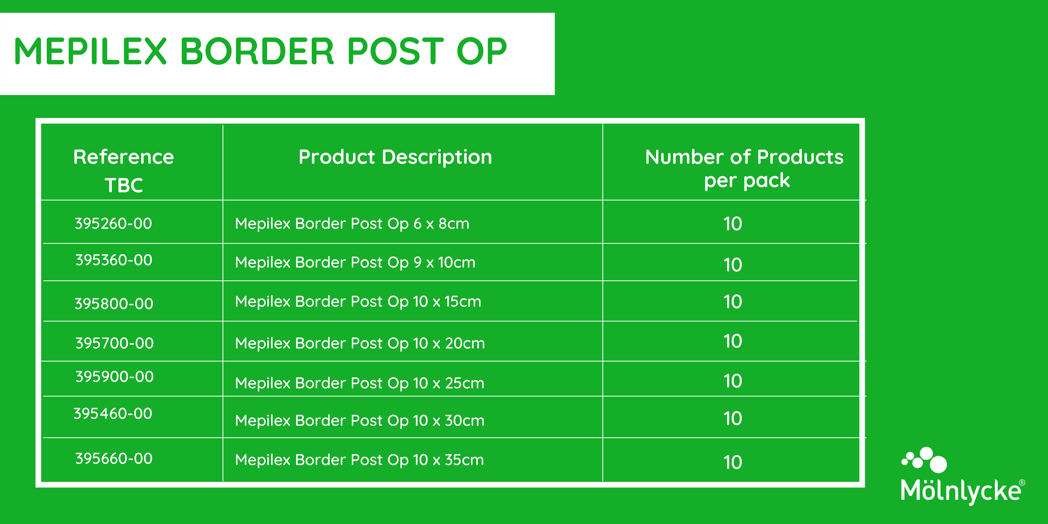 References:
Van Overschelde P, et al. A randomised controlled trial comparing two wound dressings used after elective hip and knee arthroplasty. Poster presentation at the 5th Congress of WUWHS, Florence, Italy, 25-29 Sep, 2016.
Zarghooni K, et al. Is the use of modern versus conventional wound dressings warranted after primary knee and hip arthroplasty? Acta Orthop Belg. 2015;81(4):768-775.
Dobbelaere A, et al. Comparative study of innovative postoperative wound dressings after total knee arthroplasty. Acta orthopaedica Belgica, 2015.
Bredow J. et al. Evaluation of Absorbent Versus Conventional Wound Dressing. A Randomized Controlled Study in Orthopedic Surgery. Deutsche Arzteblatt Intternational, 2018.
Mölnlycke Health Care, Data on File internal report 20190215-001
External test at Nelson Laboratories (viral penetration test), Study Report 1064846-S01
Statement towards ASTM F 1671 (viral penetration test), PD-404335