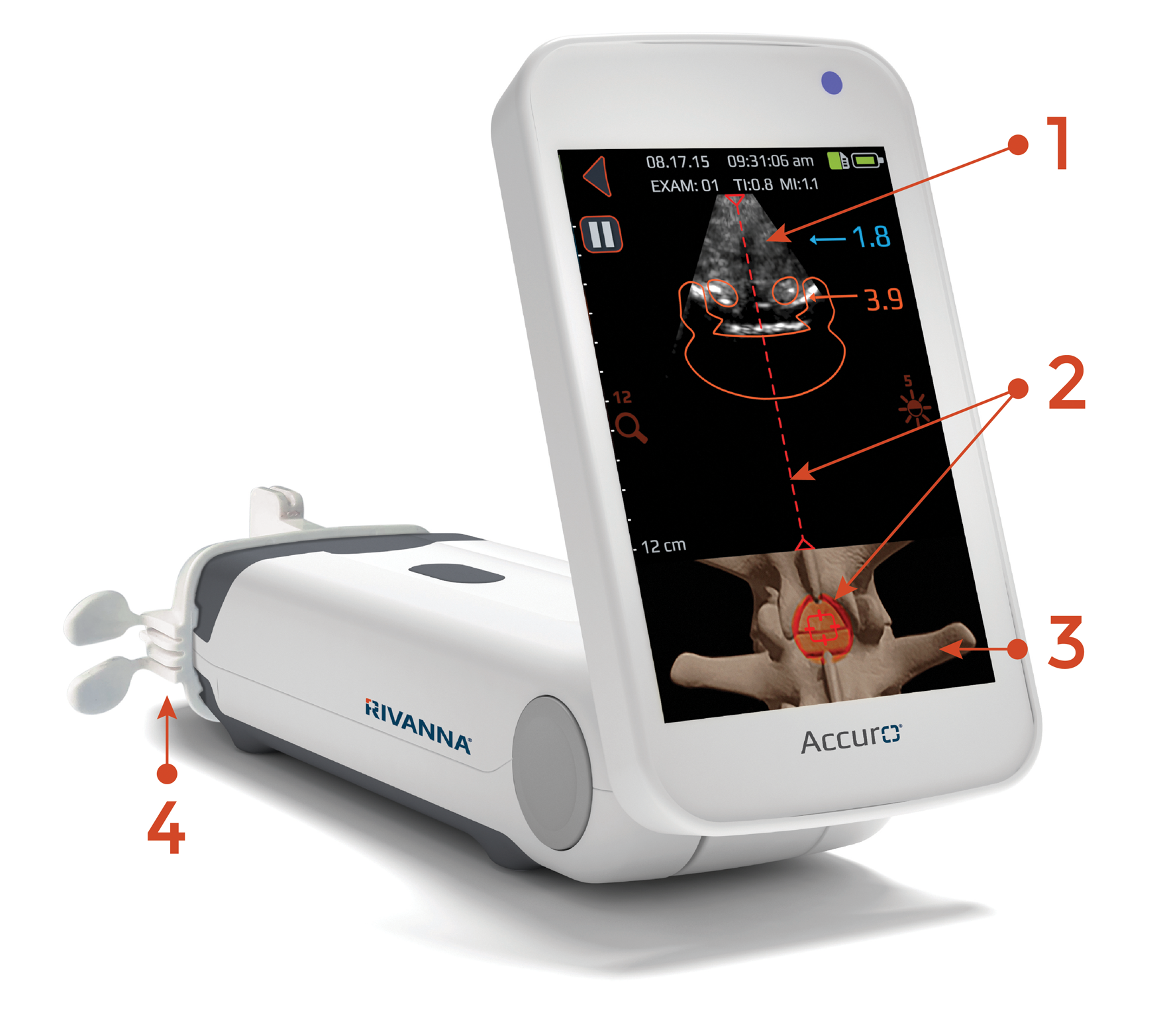 Accuro's world-first technology enables you to see what you've been missing.
SEE more than 5-10X* enhancement of bone-to-tissue contrast with Multi-Frequency BoneEnhance® Image Reconstruction technology.


FIND the ideal insertion point with Midline (red dashed line) and Cross Hair indicators.


AUTOMATICALLY IDENTIFY epidural location with success rates exceeding 94%* using AI-Enabled SpineNav3D™ Image Recognition technology.


MARK needle placement or perform real-time needle guidance with the Accuro Locator needle guide.
.
Improve decision making, patient outcomes, and patient satisfaction.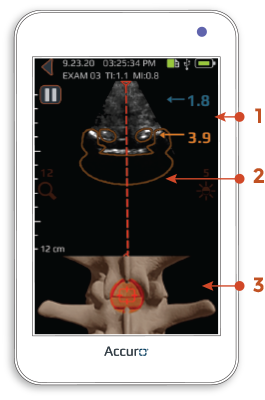 Scouting technique with Lumbar preset
Accuro's automated identification of spinal midline, epidural space, and depth allow you to mark precise needle placement during spinals and epidurals.
1. Automated depth estimates
2.Identification of either the interlaminar space or the spinous process
3.Scan plane orientation along 3D spine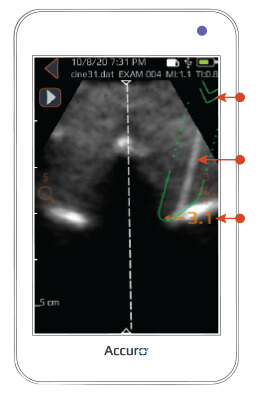 Paramedian approach with Thoracic preset
Accuro's "needle-track" prescribes a needle path with on-screen needle visualization for real-time image-guidance during paramedian epidurals.
1.Needle track indicator
2. Real-time needle visualization
3. Automated depth estimate
How to Perform Spinals & Epidurals with Accuro Neuraxial Guidance: Sterile Technique | Dr. Gonzalez
Real-Time Paramedian Epidural Placement with Accuro's Thoracic Preset
How to Perform Spinals & Epidurals with Accuro Neuraxial Guidance:
Scouting
Technique | Dr. Gonzalez
SUBMIT THE FORM
TO LEARN MORE.
Submit a request for more information and a
representative will contact you shortly.
CONTACT US TODAY!